Underwater CNC Plasma Cutting Machine
Feature
The underwater CNC plasma cutting machine has almost the same components as the dry CNC plasma cutting machine does, however, the underwater type machine cut material in the water, while a dry type cutting machine does it without water. Due to the presence of water, the cutting speed, cutting ability, and the surface smoothness are negatively impacted. For instance, it takes 15% more time to cut a steel plate with an identical thickness for underwater cutting than that for dry cutting. Besides, the cost of a water pool is high, while a collision prevention device or arc voltage automated height controller has to be mounted for underwater plasma cutting. Clients can make the water pool or cutting table according to the blueprints we provided.
Working principle
The underwater CNC plasma cutting machine won't produce any smoke or dust. This underwater cutting machine has a cutting station with an adjustable water lever. When opening the air inlet valve to inflate the airbags of the water pool, the water level will start to increase. When the water has covered the steel plate, close the inlet valve and the water level will stop to increase. It is fine for the distance between steel plate and water surface to be 3-5 mm. Thus the smoke, dust and arc light produced during the cutting will be absorbed by water. After the cutting operation, open the air outlet valve to deflate the airbag. Then the water level will decrease and operators can mark the plate or fix another plate.
Adavantage
The most obvious advantage of this underwater CNC plasma cutting machine include: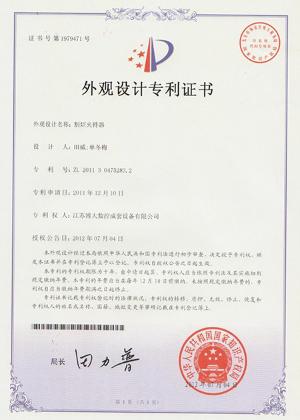 1) The cutting torch holder has been awarded the certificate of "National appearance design patent".
2) The girder has a wide and strengthened box-type structure, and the appearance is quite good.
3) The structure of the rackets at both ends of the girder has low barycenter, great symmetry and stability. The distressing after welding can guarantee the great structural strength and dynamic balance of the CNC metal processing machine.
4) Underwater cutting method has the best dust elimination performance.
Machine parameter
| | |
| --- | --- |
| Transverse rail interval | 2500-9500 mm |
| Effective cutting width | 1500-8500 mm |
| Drive method | Double/single sided AC servo motor; Rack and pinion transmission system |
| Effective cutting length | 3000 mm less than the rail length |
| Idle cutting speed | ≤6000 mm/min or ≤12000 mm/min |
| Cutting speed | ≤3000 mm/min |
| CNC system | Imported CNC system |
| Cutting torch number | Customizable |
| Minimum cutting torch interval | 200 mm |